Robins Financial's 5/5 ARM or "Adjustable Rate Mortgage" lets you lock in a low, fixed rate for five years with potential rate adjustments once every five years for the remaining term, giving you stability in today's ever changing market.
Features:
Fixed rate for 5 years and adjust every 5 years thereafter
Available for Purchase and Refinance (Rate/Term and Cash Out)
Owner Occupied Only
97% Max LTV on Purchase 95% Max LTV on
Rate Term Refinance and 85 % Max LTV on Cash out Refinance
No Mortgage Insurance up to 85% LTV
No Intangible Tax**
Available for Purchase and Refinance***
Local In-house processing, underwriting, closing and servicing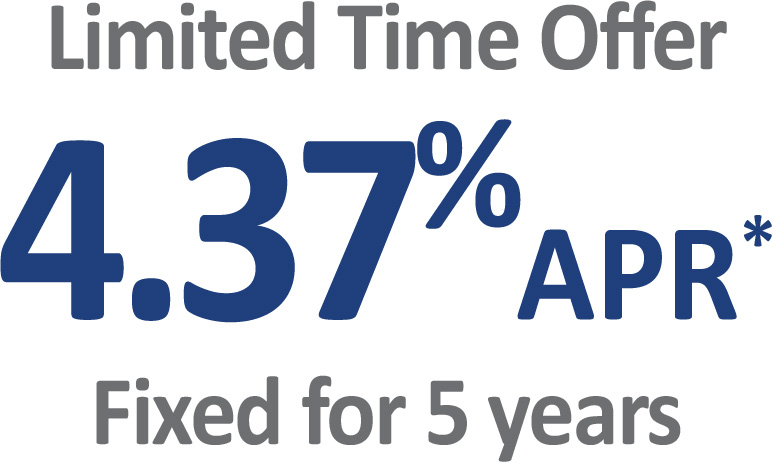 We understand that choosing the right mortgage product is an important decision when considering the purchase or refinance of a home. We are committed to providing personalized service to help make sure your mortgage process goes smoothly.
*Annual Percentage Rate. Terms and conditions apply. Subject to credit approval. Rate is fixed for the first 60 months and may adjust every 60 months thereafter based on current index (5-year Treasury constant maturity weekly average) plus 2.50% margin not to exceed 2% change at each adjustment. Floor rate and maximum rate apply based on terms of note. Based on Sales Price of $250,000 and Loan Amount of $242,500 (97% LTV) with an Interest Rate of 4.25% and APR of 4.371% the Principal and Interest monthly payments would be $1,192.95; **Intangible taxes are exempt only on Conventional and VA loans. Intangible tax applies to FHA and USDA loans. ***Existing Robins Financial Credit Union loans are not eligible for promotion. Contact the credit union for membership details.