Tips for Buying a Used Car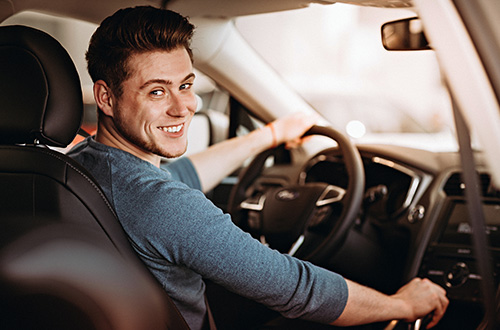 You've decided it's time to get a new car, and are looking for ways to save. Once you've determined how much you can afford using our handy Auto Loan Calculators, it's time to get serious about the finding the right car. Buying used is a smart way to save and get a good car for your money, but it's important to take precautions and do your research once you start shopping. Knowing what to check for will help you make the most informed decision and get the best deal.
Some of the best things to check to make sure you are getting a quality vehicle for a good deal are the vehicle history report and the book value. You'll know you're getting a fair deal if you arm yourself with knowledge of the car's true worth.
Vehicle History Reports
When it comes to buying a used car, it's important to do your homework on the front end so you can avoid any major problems. A vehicle history report is the best way to learn the details of a car's past and help make your search for the right car much easier. Most importantly, a vehicle history report will tell you if the car has ever been declared a total loss by insurance companies due to an accident, flood, or any other major damage. Here are some of the most common places to receive a vehicle history report:
CARFAX - This is one of the most well-known vehicle history reports. CARFAX is often thought of as the standard, and it tends to be the most detailed and user-friendly. If a vehicle has had multiple owners, that's clearly labeled and organized in different sections. CARFAX is also the only report to show maintenance dates and records, provided the vehicle was taken to a repair facility that shares its data, which usually means franchised dealership service departments.
AutoCheck - This service is owned by Experian, one of the largest credit reporting bureaus in the United States. This report provides the consumer with a "score" that shows how the vehicle compares to other similar cars built that year.
National Motor Vehicle Title Information System (NMVTIS) - This site is run by the federal Department of Justice. NMVTIS gets title information from participating state motor vehicle registries. It is the only service that's publicly available in the U.S. to which all insurance carriers, auto recyclers, junkyards and salvage yards must, by law, report on a regular basis.
Find Book Value
Before you buy, you should always get an accurate assessment of the vehicle's value. The best way to assess a used vehi¬cle's true worth is to check its book value. This is the figure you'll find in pricing guides and used car pricing websites, which lists a vehicle's base retail value. To get a more accurate figure, you must factor in any extra options as well as mileage and con¬dition. Most web¬sites let you do this online and then give you adjusted figures. There can be a big disparity in the prices for a particular vehicle with a specific number of miles and in a certain condition, so knowing which value to use can be confusing. The most well-known pricing guides are described here:
Kelley Blue Book - Kelley Blue Book touts itself as "the trusted resource" when it comes to used car pricing. You provide the vehicle's mileage, location, and extra options and KBB returns 3 different sets of prices, depending on whether the car is a trade-in, private party sale, or retail (dealer) sale.
National Automobile Dealers Association (NADA) - The NADA pricing is fairly straightforward. You provide mileage, location and options, it displays 4 different prices depending on the condition of your car and whether the car is a trade-in, or if it's sold at a dealership. The downside to the NADA Guides is that it doesn't give you a price for "private party" sale, which is when the car is sold from person to person.
Once you've figured out what the vehicle you are interested in is worth and made sure it has a clean history report, let Robins Financial Credit Union help walk you through the auto buying process and show how you could save hundreds of dollars on your next purchase. With excellent rates, no hidden fees, and convenient payment options, Robins Financial makes purchasing a vehicle easy and affordable. If you're ready to take the next step in the car buying process, apply for an auto loan online, over the phone, or request an appointment at one of our branches.