If you are needing to reduce clutter, enroll in our e-Statements. e-Statements are an electronic version of your regular Robins Financial Credit Union statement that you would normally receive in the mail.
Select Products and Services in the left hand menu.
Then select e-Statements.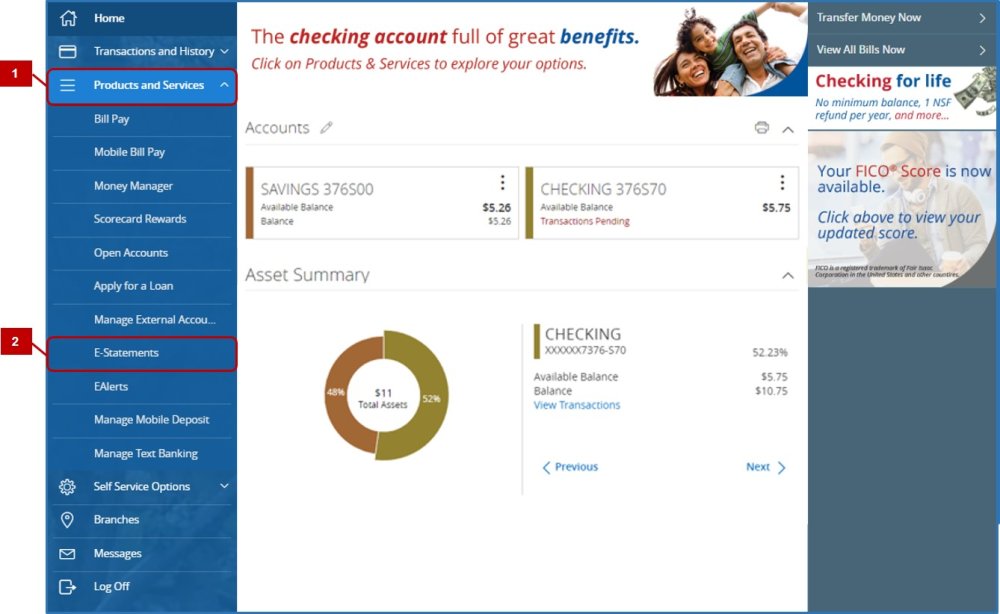 Robins

FCU

Home takes you to our websites homepage.
Help gives you instructions on how to use our e-Statement feature.
Select which type of statement you would like to view.
Select the statement date.

Select View Statement.

Move your curser over the statement and a few options will appear.
This icon allows you to rotate the statement.
This icon allows you to download the statement.
This icon allows you to print the statement.
This icon makes the statement fit within the provided window.
Return brings you back to the e-Statement page.
Logoff logs you off of e-Statements.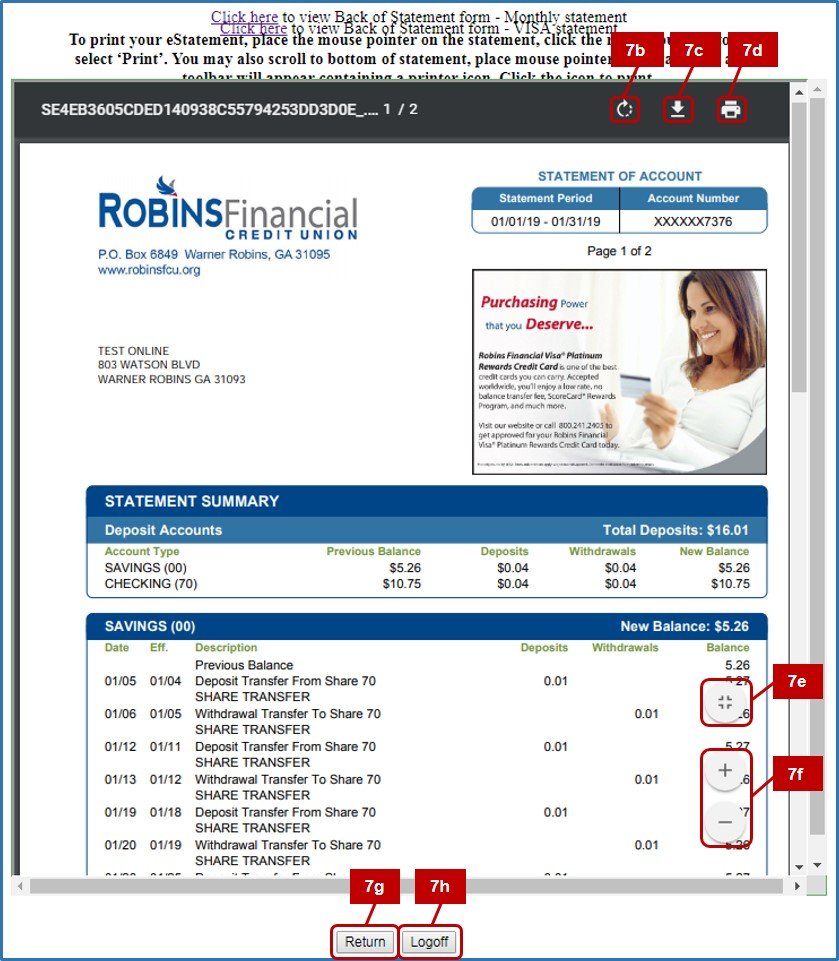 Logoff will close the e-Statement window.